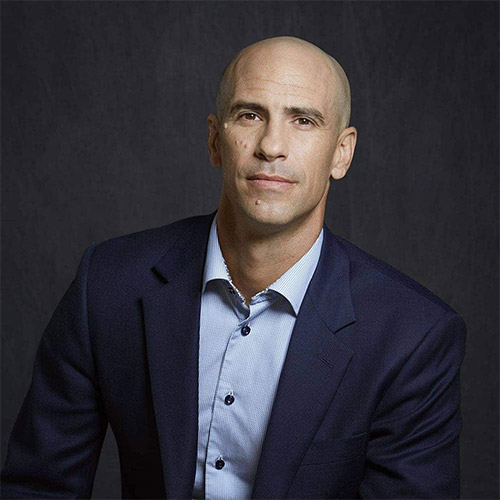 Bio
Rich has dedicated his career to fighting corporations in the name of those victimized by their bad behavior. Rich started his career defending companies, but, after seeing first hand how corporations often use their money, power, and influence to intimidate and thwart smaller plaintiffs, he soon realized that his calling was to prosecute corporate misconduct. He therefore left the comfort and security of a partnership at a large law firm to become an Assistant United States Attorney for the Eastern District of California.
As a federal prosecutor, Rich focused on investigating and prosecuting claims under the False Claims Act and FIRREA, where he worked closely with whistleblowers in stopping corporate fraud. Following the Financial Crisis of 2008, Rich led an investigation into JPMorgan Chase & Co.'s practices in securitizing billions of dollars of defective mortgages, which resulted in a record-setting $13 billion settlement, the then-largest recovery ever obtained against a single entity. In achieving this historic result, Rich discovered and worked closely with an important whistleblower who was instrumental in exposing the fraud. Rich also prosecuted utility companies (such as PG&E), and logging companies for wrongfully starting wildfires that destroyed tens of thousands of acres of National Forest land. His forest fire prosecutions led to nearly $200 million in recoveries for the public, including a $122.5 million recovery against logging giant Sierra Pacific Industries — the largest ever obtained in a wildfire case.
Rich's successes earned him the 2014 Attorney General's Award for Distinguished Service and the 2013 Director's Award. Rich was also named a 2012 Attorney of the Year by The Recorder, a leading California law journal, and his work was featured in a front page article in the Wall Street Journal.
Rich is now focused on advising, protecting, and prosecuting claims on behalf of whistleblowers. He also is the lead trial attorney in a number of complex wrongful death cases, including anti-terrorism, pharmaceutical, and tobacco cases.
Bar Admissions
Missouri
Illinois
New York
Florida
Education
University of Missouri School of Law, J.D., 2002

Order of the Coif
Order of the Barristers
Missouri Law Review, Note and Comment Editor
International Association of Trial Lawyers Award for Distinguished Advocacy

University of Missouri-Columbia, Bachelor of Journalism, 1998

Reporter for KOMU, an NBC affiliate
Awards
2014 Attorney General's Award for Distinguished Service
2013 Executive Office of U.S. Attorneys Director's Award
2012 "Attorney of the Year" selection by The Recorder